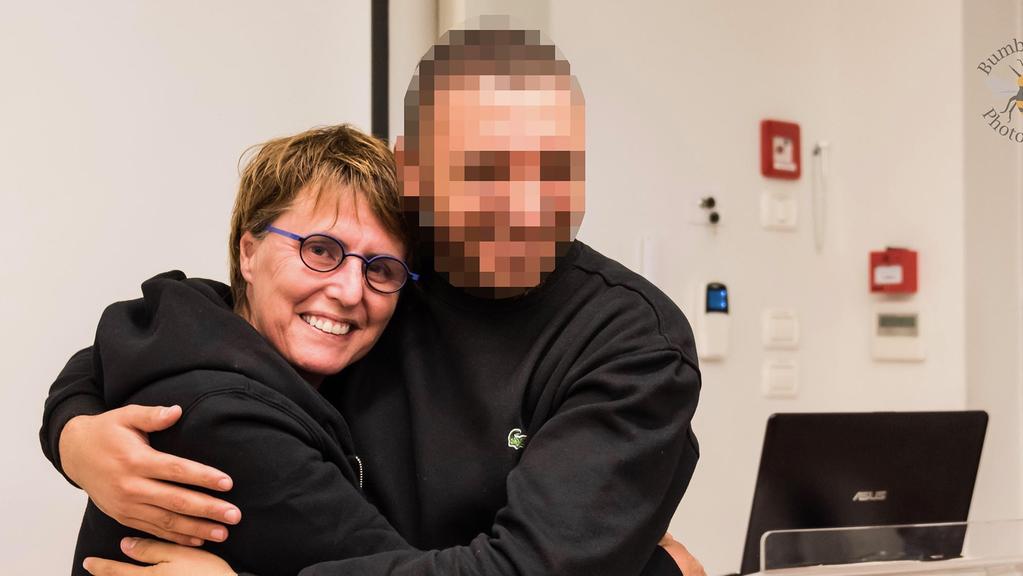 'Ali' and Kay couldn't be more different. Ali (not his real name) is a Palestinian Muslim living in a refugee camp. Kay Wilson, originally from London, moved to Israel 32 years ago.
Ali was raised to hate Israel and taught to be a perpetual victim. Kay, despite being stabbed dozens of times, left for dead, and watching her friend die at the hands of Palestinian attackers, refuses to be a victim.
For the past three years, as a result of the attempt on her life, Kay has been active in exposing and opposing the global financing of terrorists, who, like her attackers, are paid by the Palestinian Authority (PA) to kill Jews.
For the past few years, Ali has been investigating the corruption rampant in the PA and speaking out against it. This puts his life at risk.
I was part of a small group invited to hear Ali speak at the offices of StandWithUs, about life in a refugee camp. This is a rare opportunity for an Israeli. For, despite living just miles away, we are worlds apart.
Ali began by explaining that, like all children in refugee camps, he was raised on two things: to hate and to be a victim.
Ali grew up believing that everything was Israel's fault, from the crowded conditions of the camp to the lack of heat or air conditioning in his school. He understood that what was taken by violence (Palestine) could only be regained by violence.
Ali was taught nothing of the Jewish connection to Israel. As far as he knew, the Jews suffered a few thousand losses in the Holocaust and when given a choice between Bulgaria and Palestine, chose Palestine.
Ali showed us images of the UNRWA (United Nations Relief and Works Agency for Palestine Refugees) schools which have huge graffiti of terrorists with weapons displayed as heroes on the walls.
Like others, he saw them as martyrs. Ali was a product of the PA and UNRWA, an angry young man with very little future who saw violence as the only way to get back what was stolen from his people.
What changed? As Ali grew older, he taught himself English. English is not taught properly in schools there. Ali says this is how they keep people ignorant, unable to learn a narrative other than the one fed to them.
With his knowledge of English, Ali got a job where he interacted with tourists, made friendships with people from outside the Palestinian Territories, and accessed a world of information that would change his life.
Ali learned of the Jewish connection to Israel. He also learned that the Arabs did not win the 1973 war against Israel, and he learned that UNRWA receives billions of dollars in foreign aid, which, as a refugee, he never saw.
Ali read of the corruption within the PA of which he had seen evidence, but never proof. As an example, he cites Mahmoud Abbas's $14 million palace — one of three — which he feels should be a university or hospital instead.
Ali spoke of 3,540 NGOs in Gaza and the West Bank, with a total of $1.4 billion a year, that have no accountability or oversight. He says, whatever they are doing with that money, little of it goes to the "refugees".
He spoke of the high salaries paid to convicted terrorists in Israeli prisons, much of the which comes from Western tax dollars — US, UK, EU and others —- roughly $30 billion between 1993 and 2012, as well as the $2.64 billion of European aid lost to mismanagement and corruption between 2008 and 2012 alone.
When Ali was offered the chance to meet an Israeli — a settler — for the first time, he was terrified. He was convinced that the man sought to trap and kill him. As far as he knew, Israelis only wanted Arabs dead.
Instead, he made a friend and started a new path which eventually led him to Kay.
Ali and Kay want to expose the corruption within the Palestinian Authority, UNRWA and the NGOs whose interest they claim is in furthering the conflict, not helping Palestinians or working towards peace.
Together, they want to counter the manipulation of the PA by teaching English, music, and sports in place of anger, violence and victimhood. Ali believes that change will come for others as it did for him, when they are able to learn a different narrative than the one they are taught. Kay believes this will reduce terrorism, counter radicalisation, and save lives. They want to improve the lives of Palestinian children and they invite you to join them.